We're Hiring Bus Drivers!
Get Your License And Come Drive with Us - earn $34 per hour!!
Call Today For Details 508-668-1530.
Perfect for retirees, stay at home parents, and anyone looking for career change with great pay.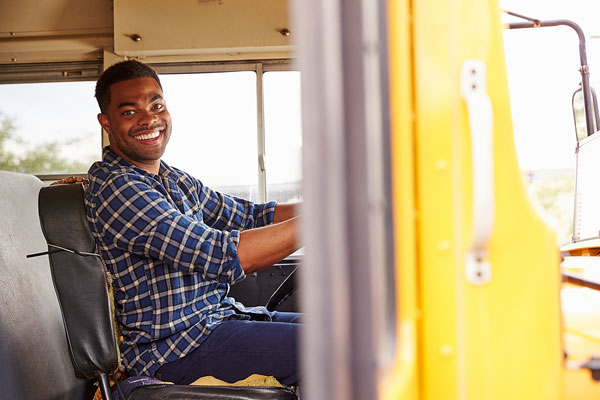 Part-time, split shift schedule 
Pay for summer and vacation weeks
No experience necessary 
Current CDL and School Bus drivers welcome
All training provided; we make it easy! 
Ask about our "Get Paid While You Train" program!
Ashland

Dedham

Dover
Hopkinton
Keefe Tech (Framingham)
Medfield
Mansfield
Needham
Norwood
Natick
Sharon
Sherborn
Walpole
Westwood

METCO programs



Drivers License
Permits and DOT medical card (if attained before interview)
Social Security Card
 Copy of Unattested driving record
To qualify for a full-sized School Bus Driver Certificate, you need to meet the following requirements:
For learner's permit, must have proof of US citizenship OR lawful permanent residency within the United States.
21+ and have three continuous years of driving.
Pass a Criminal Offender Record Information (CORI) check.
Pass a Sex Offender Registry Information (SORI) check.
Pass a Department of Transportation (DOT) physical exam. · Have a clean driving record.
Pass the required RMV written exams.
Pass Massachusetts State Police road test.
If you are at least 21 years of age (license for three years) and have not had your drivers license or right to operate taken away by the Registrar, you may apply for an interstate (all states) transport CLP at any RMV full-service office.
To obtain and keep a Massachusetts CLP, you must possess a Massachusetts Class D license which will be available for the entire length of the CLP. If you do not have a Class D license, you must obtain one before applying for a CLP.
For any combination of the following, you will be disqualified from holding a CDL for at least one year for a first offense and life for a second offense:
Driving any vehicle under the influence of alcohol or a controlled substance (illegal drugs)
Driving a CMV with a Blood Alcohol Concentration (BAC) of .04% or more.
Refusing to take an alcohol test as required by law while driving any vehicle.
Leaving the scene of an accident driving any vehicle.
Using any vehicle to commit a felony.
Causing a fatality through negligent operation while operating a CMV.
Driving a CMV when, as a result of a prior violation committed in a CMV, your CDL was suspended, revoked, or cancelled.
If any of the above offenses occur while you are operating a CMV that is placarded for hazardous materials, you will lose your CDL for at least three years. You will also lose your CDL for life if you use any vehicle to commit a felony involving the manufacturing, distributing, or dispensing of controlled substances.
OBTAINING YOUR COMMERCIAL LEARNERS PERMIT (CLP) CLASS B
Buy CDL book at Registry, or download it here.
Study sections:
Section 1 – CDL Manual- Introduction
Section 2 – Driving Safely
Section 3 – Transporting Cargo
Section 4 – Transporting Passengers
Section 10 – School Bus
Appendix A – School Bus – S Endorsement
Or on-line (link to www.mas.gov/rmv)
Click "License & ID" tab
Click "CDL manual"
CDL Test Break Down
General Knowledge – 50 questions. # of correct to pass = 40 – $30.00
Passenger Endorsement – 20 questions. # of correct to pass = 16 –  $10.00
School Bus Endorsement – 20 questions. # of correct to pass = 16 – $10.00
You must pass all three tests.
Practice Tests available at Aita Online, click here.
In person test prep also available.
Before going to the registry for your permit you must obtain a US Department of Transportation (D.O.T) approved medical certificate. We can arrange this for you.
When you are ready to go to the registry to test:
Complete the CDL Application.
Complete the CDL Self-Certification Form, your commercial driving will be non-excepted Interstate NI.
Show (2-forms) proof of legal presence or citizenship.
Federal Regulation (49 C.F.R. 383.71) requires that all first time applicants for a CLP or CDL must provide proof of US Citizenship OR proof of Lawful Permanent Residency within the United States.​
All fees for written test and the endorsements due.
Training:
Non CDL holders need 60 hours with our Certified School Bus Trainer.
Training is non-paid.
Basic First Aid training within first few days in the Walpole office.
Fingerprinting completed within first few days of licensing ($35.00).
Road Test application will be submitted during training. Takes 2-3 weeks for the state to complete CORI, SORI, & RMV check.
Fees:
Permit fees, see above
*DOT physical, $85.00 (Framingham) – $105.00 (Dedham)
*Pre-employment Drug test, $86.50
*Fingerprinting, $35.00
*Road Test. $15.00 (you pay $60.00 at RMV)
Other that permit fee's * all others can be paid to Connolly Bus at once or through payroll deduction.